About Goodbye, Office
Goodbye, Office is a group of designers, who also happen to be good friends, that work on personal and group projects after hours. It's like recess for the 9 to 5 designer.
NEW PORTFOLIO
When designing my new portfolio, I wanted to avoid the typical grid of thumbnails. The site is primarily typography that creates visual interest through color and animation. Imagery is then introduced through hovering once the user begins exploring the site. Developed by Randall Bruder.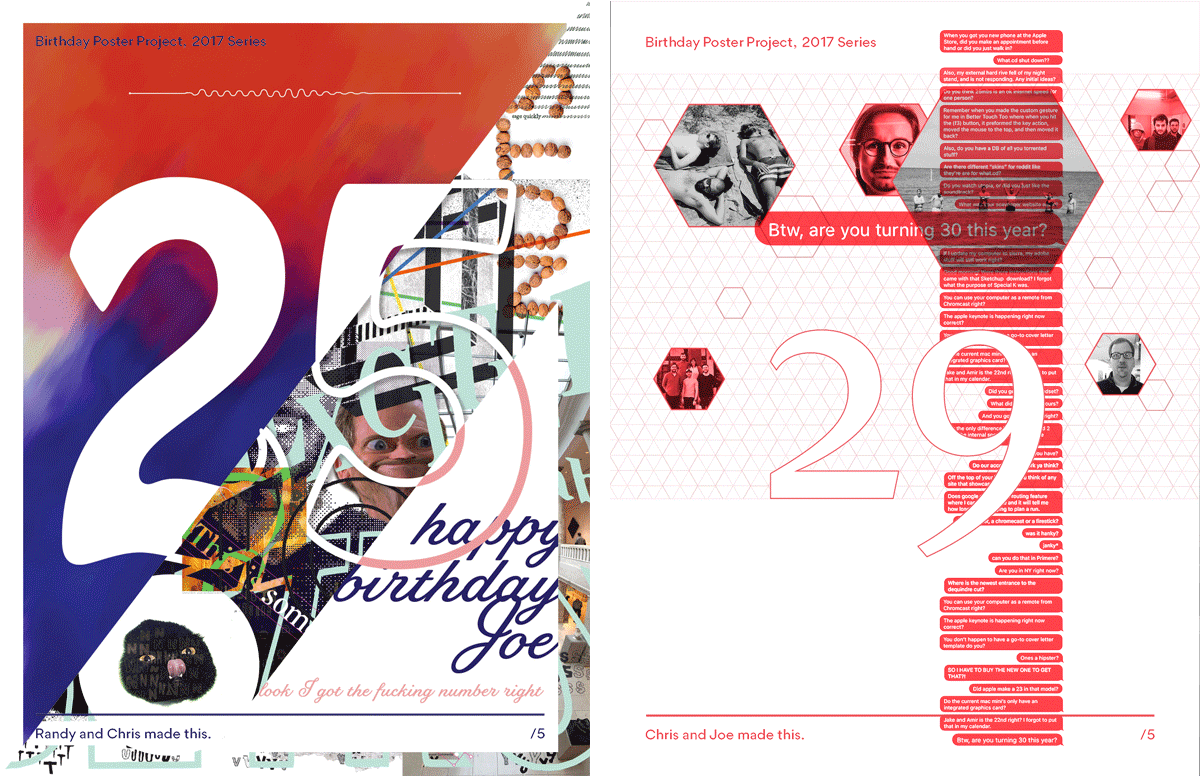 BIRTHDAY POSTER SERIES
The idea is simple, replace birthday gifts with birthday posters. Chris, Randy and Joe co-design a poster, splitting the canvas 50/50. Each poster follows a set of conditional design rules, with the following poster in the series requiring a new rule in addition to the previous.